Hacked Nook Color Review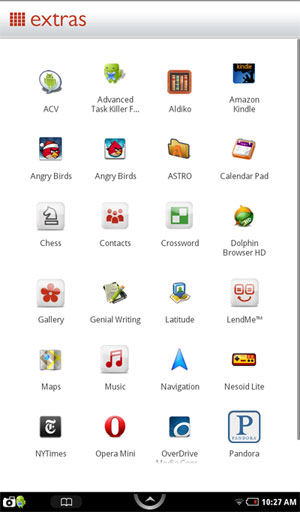 Why Hack the Nook Color?
This page shows some of the things that can be done once you hack the Nook Color to allow the installation of third-party Android apps and the Android Market app. If you want to go the easier route, you can install ROMs on a microSD card instead, no hacking required. Check out my Nook Color Android 3.0 Honeycomb review for a video demo and how to instructions for that.
Barnes and Noble opted to close the Nook Color off from installing apps for a number of reasons. One of the most obvious is the fact that there are some free Android apps for news sites and magazines that B&N sells as subscriptions. You could pay B&N $20 a month for a subscription or you could get the exact same articles for free using an Android app.
Another good business reason for B&N to disallow third-party apps is the fact that with other reading apps the Nook Color can quickly become a Kindle Color, for instance, with no need for B&N's Nook Bookstore.
They get stuck with the warranty and customer service end, while meanwhile your buying all your books from Amazon. You can see why B&N doesn't want that.
So if you want to open the Nook Color up to allow installing whatever apps you want that will work on it, you're going to have to follow the directions over at Nook Devs to hack the Nook Color. There's a simpler set of instructions for the more advanced at XDA.
The new process is streamlined and very simple, and even adds the Android Market app to the Nook Color to easily find and download apps. It also includes other apps such as "Soft Keys" for navigating apps that are set up for hardware buttons the Nook doesn't have.
Kindle Color
The Kindle for Android app is one of the best reading apps for Android. It has plenty of features and works perfectly well on the Nook Color. There are a number of other reading apps as well: Google, FBReader, Aldiko, Comixology for comics, Adobe Reader for PDFs, and others.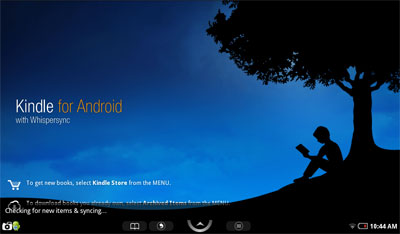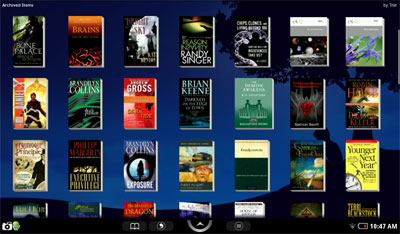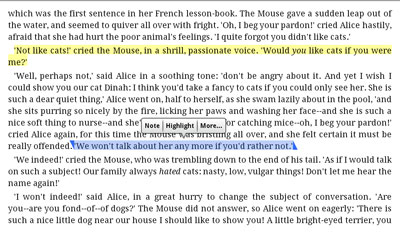 Video Games
There are thousands of games for Android and several emulators for playing old school games. One of the best free games is called Angry Birds (2 games actually). It's a lot of fun and works so well it seems like it was made for the Nook Color. (If you don't want to hack your Nook Color, I'd wager a guess that this game will end up in the Nook's app market when it launches in Q1 2011).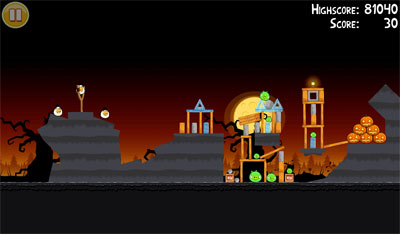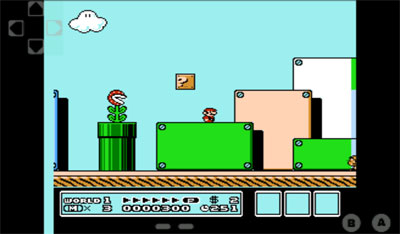 Google Maps
I'm a big fan of using Google Maps. You can view the traffic overlay, satellite view, regular street view, terrain, and there's a feature called Buzz were people post short messages tagged with their location—social networking for maps. There are additional layers for bicycling, Wikipedia, transit lines, and favorite places.
The app isn't fully functional, however. It is designed for phones that have 3G, and since the Nook Color isn't equipped for that, you can't map exact destination or find nearby places without WiFi.
There's a second app for Street View too. You move the little guy in the corner to advance along the street. Both apps work well and even have pinch to zoom.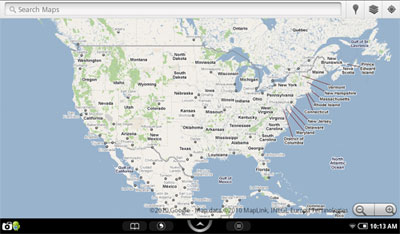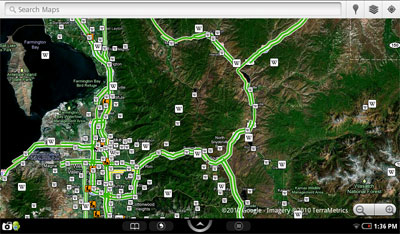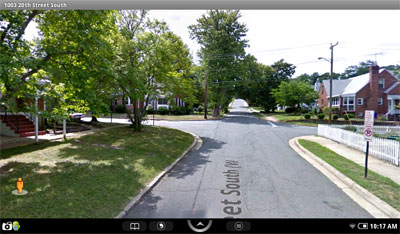 Web Browsers
By hacking the Nook Color you can install much more versatile web browsers than the stock browser it comes with. I like Dolphin HD because of the tabs, volume key scrolling, and the boatload of add-ons and features. Other browsers worth mentioning are Opera Mini, it has some nice features and loads faster than Dolphin HD. And Skyfire is another popular choice because it can play videos. There's FireFox beta too.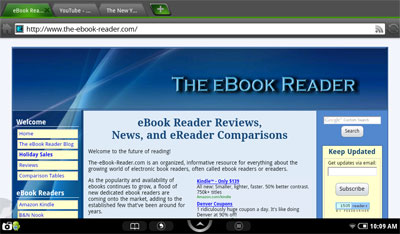 News Apps
I tested several news apps with varying success. Since they were designed for phones with smaller screens most use small fonts. Some apps can adjust font size and others can't. These three below all work pretty well.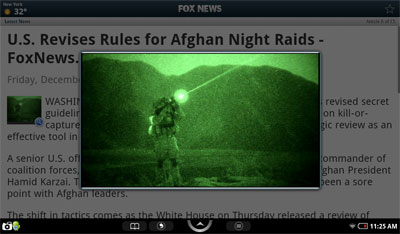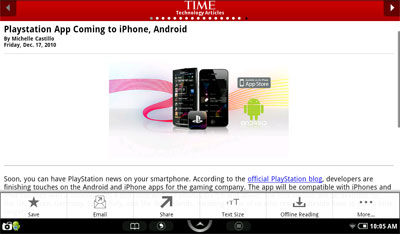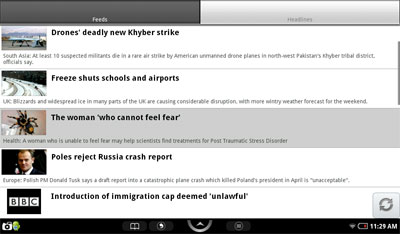 The Downside of Hacking the Nook Color
Now that they've simplified the hacking process, added the Android Market app, and added soft buttons for apps that require menu and back buttons to work properly, there really isn't much of a downside in hacking the Nook Color, aside from potentially voiding the Nook Color's warranty or somehow bricking it in the process. But unless things go really wrong you can easily reset the Nook Color back to original pre-hacked condition by doing a factory reset.
There are other problems, though. Such as the fact that some apps simply aren't going to work because the Nook Color isn't a cellphone and most Android apps were developed for cellphones. And there's a chance firmware updates from B&N could close the hole for the hack and/or make the Nook Color revert to its original state, which actually happened to me with the first firmware update.
Contrary to what I'd initially expected, the Nook Color makes a fairly decent Android tablet, especially given its high-quality screen, speedy processor for 3D games and HD video, and competitive price compared to similar devices.
Nook Color Android 3.0 Honeycomb Review and How To »