Notion Ink Adam Review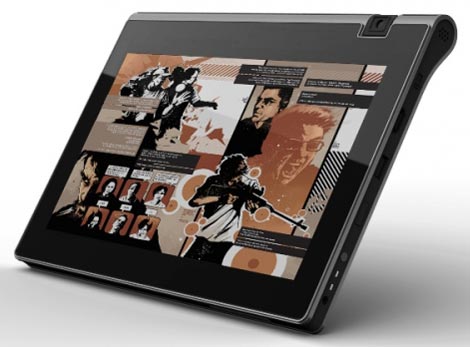 Overview
Notion Ink, a startup company based in India, is looking to make a big splash in the tablet industry with the release of the Notion Ink Adam, an Android powered tablet that is being marketed to many countries around the world.
There are 6 variations of the Adam available. 4 have wireless and screen differences, and 2 use different 3G options determined by the wireless in your country. So there are essentially 4 options to choose from. This hands-on review is of the Pixel Qi 3G Adam.
Please note that this Notion Ink Adam Review is a work in progress. The First Impressions, Video Walkthrough, and Pixel Qi Sunlight Review are all new. Also, I posted a quick review and list of pros and cons for the Adam on the blog. I've decided to hold off on doing a more detailed review until Notion Ink releases the Android 3.0 Honeycomb update. Subscribe to this site's RSS feed to keep updated on the status of the Adam and this review.
Notion Ink Adam First Impressions
The first thing that jumped out about the Notion Ink Adam is that it's a little thicker than I had expected. The last device I reviewed was the Next3 and it is exceptionally thin at about 11.4mm. The Adam is approximately 15mm thick, which is about the same as a lot of other tablets I've tested, but the edges aren't rounded (except one) so it makes it feel a little thicker than it really is.
The one edge that is rounded is very comfortable to hold, but is more suited for holding in portrait mode, unless you place your palm on the back and wrap your fingers over the top. That's pretty comfortable too. The widescreen ratio is more suited for landscape mode.
In my opinion the Pixel Qi screen quality is good. Colors are bright. Images are detailed. The resolution could be better at just 1024 x 600 for a 10.1" screen, but even still it looks better than TFT LCD screens with greater pixel density.
Does the screen look as good as the iPad or Nook Color's screens? Nope. The colors aren't as bright and the viewing angles aren't as good. Not surprising because the iPad has a higher quality LED screen and the Nook Color has the same 1024 x 600 resolution but on a smaller 7" screen so of course it's going to be better, especially with LG's VividView screen that can display more than 16 million colors.
Outside and in bright light, however, the Adam's Pixel Qi screen is more legible. But is nowhere near as readable as E Ink is in bright light (see second video and review below).
The dual-core Tegra processor gives the Adam plenty of speed. Video games, scrolling, playing videos are all very smooth. Unfortunately it does not have Android Market access yet, not until it gets updated to Android 3.0, so you have to install apps using these methods.
As far as software, I updated the firmware to the latest available version right after charging the Adam (which takes about 3 hours from a dead battery). The touchscreen and everything seems to be working well so far, although I'm getting more than your average "force close" for some applications—the camera and video recorder are exceptionally buggy.
I'm liking Notion Ink's custom web browser. It loads nice and fast and scrolling is smooth. It does take some getting used to at first being so used to the Dolphin HD browser and the Honeycomb browser on the Nook Color. Notion Ink's drawing app is pretty cool too. There's a lot you can do with it.
I tried Notion Ink's custom email app and it isn't very good. No folders for gmail, emails don't display most of the time, it force closes frequently, and deleting an email only removes it from the Adam, not gmail.
Hands-on Adam Walkthrough
Adam's Pixel Qi Screen Outdoors vs Nook Color and Kindle 3
Make sure to check out my full
Pixel Qi review
for more information and photos of the Adam's Pixel Qi screen.
LCD Screens and Pixel Qi Screens
Notion Ink opted to offer two different screen technology options for the Adam, an LCD display like those used on televisions and laptops and a more advanced variety that uses Pixel Qi technology.
Pixel Qi is a variation of LCD technology that is more energy efficient because it can use ambient light as a source to illuminate the pixels on the screen, allowing the display to be readable outdoors in bright light. The backlight can be turned on and off, depending on the lighting conditions. (Here's a really good article about Pixel Qi if you want to learn more.)
Hardware
The Notion Ink Adam uses a NVidia dual core Tegra 250, an energy efficient processor for smooth 3D gaming and 1080p HD video.
The Adam features a curved edge that is designed for ergonomics and functionality. It houses replaceable batteries, two stereo speakers that are louder than most tablets, and a 3.2 MB camera that can swivel 185° for video chatting, video recording, and photo taking.
The battery life for the Adam is said to be up to 10-15 hours, but I've only been getting a mere 5-7 hours.
The Adam has 2 USB ports for memory sticks, keyboards, etc., a sim card slot (3G variants), a microSD card slot, mini USB port, and you can hook it up to a TV to watch 1080p HD video using an HDMI cable. The memory for the Adam is expandable up to 128GB. It comes with 8GB, about 5.5 usable.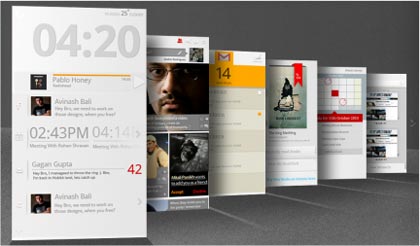 Notion Ink Adam Pricing
LCD Screen with WiFi = $375.33
LCD Screen with WiFi + 3G = $425.33
Pixel Qi Display with WiFi = $499.45
Pixel Qi Display with WiFi + 3G = $549.99
Key Tech Specs
10.1" LCD WSVGA (1024 x 600) capacitive multi-touch display
Optional Pixel Qi display with transmissive, transflective, and reflective modes
NVIDIA Tegra 250 Dual Core Cortex A-9 Processor
Android Operating system (2.2) with upgrades to 2.3 and 3.0
Wireless: WLAN - 802.11 b/g/n, Bluetooth 2.1 + EDR, optional 3G
1GB DDR2 RAM, 1 GB SLC, 8 GB Flash, Memory expandable up to 128GB
Micro SD card slot
Sensors: accelerometer (3-axis), ambient light sensor, GPS, digital compass
Ports: 2 USB 2.0, mini USB, HDMI
3 cell 24.6Whr battery (replaceable)
3.2 MP auto focus camera with 185° swivel
Built-in speakers, microphone, headphone jack (3.5mm)
Dimensions: 269 x 191 x ~14mm
Weight: aprox. 1.6 pounds