Amazon Kindle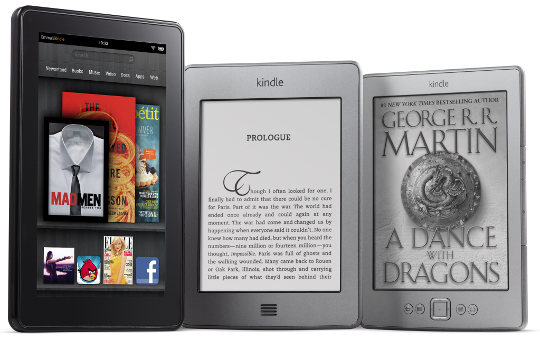 The first Amazon Kindle was released back in November 2007. It sold out in five and a half hours and was on backorder for several months after that, being the very first ebook reader to offer wireless connectivity.
The Kindle 2 came along in early 2009, and then the Kindle DX shortly after, soon followed by upgraded versions of both models with global 3G wireless. Then the Kindle 3, Kindle Wi-Fi, and Graphite Kindle DX came along in 2010. At the end of 2011 Amazon released three new Kindles: the Kindle 4, Kindle Touch, and Amazon's first tablet, the Kindle Fire.
Then in fall of 2012 Amazon released a whole slew of Kindle Fire tablets in various sizes and memory configurations, along with the biggest innovation to E Ink in years with the release of the Kindle Paperwhite ebook reader.
Amazon Kindle News Sections