Kobo eReaders & Tablets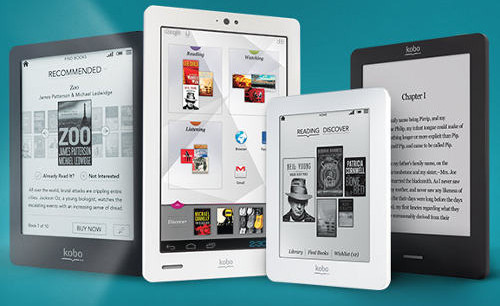 Kobo is one of the largest and most popular ebook stores that sells ebooks with Adobe DRM, primarily in EPUB format. The ebooks can be downloaded to various apps across a number of platforms, from the iPad and iPhone to Smartphones and Android tablets.
In addition to selling ebooks, Kobo released their first dedicated ebook reader in May of 2010, the original Kobo eReader. They then released an updated version with wireless for downloading ebooks and periodicals via WiFi. And now Kobo has introduced their fourth generation ereaders, the Kobo Glo and Kobo Mini, along with an Android 4.0 tablet called the Kobo Arc. Then in the spring Kobo released the limited edition Kobo Aura HD.
Kobo News Sections